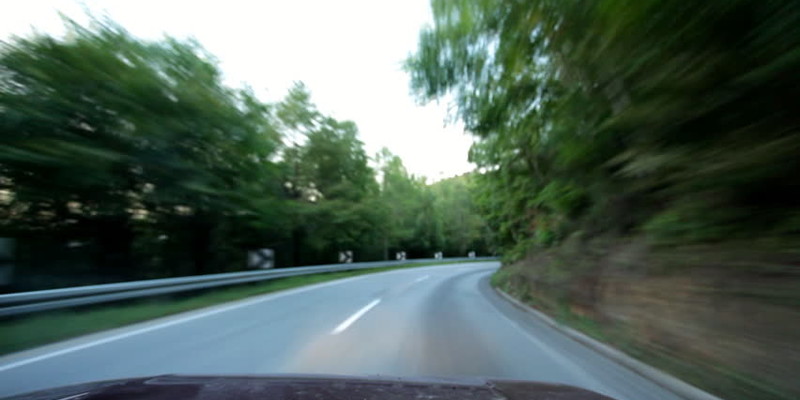 Share the Road
Last week, a member of the Hat City Cyclists club was in a fatal accident, involving two motor vehicles, while cycling. (For more information regarding this very unfortunate incident, please see http://www.newstimes.com/default/article/Weston-bicyclist-dead-after-Bethel-hit-and-run-4915091.php.) Cycling fatalities, such as this, can and must be prevented. The question is how to best do so.
"Share the Road" is the phrase used by cyclists to request that drivers of motor vehicles exercise caution when passing cyclists. Many believe awareness programs like that of the League of American Bicyclists (www.bikeleague.org) properly promote awareness of the need for motorists to share the road with cyclists.
The State of Connecticut Department of Motor Vehicles and most municipalities in the state of Connecticut have been slow to promote the need for motorists to share the road with cyclists. The Connecticut State Legislature authorized a "Share the Road" commemorative plate for motor vehicles in 2009 by way of Connecticut General Statute §14-21w (http://www.cga.ct.gov/2011/pub/chap246.htm#Sec14-21w.htm). A portion of proceeds from the sale of the $65.00 plate were to fund awareness programs with the goal of preventing tragedies such as this. However, none have been made available as of yet.
In memory of the late Hat City Cyclist member, Thomas Steinert-Threlkeld, who was the victim of hit and run while cycling, Connecticut personal injury lawyer and Connecticut workers' compensation lawyer Paul James Garlasco urges all to demand that the State Department of Motor Vehicles move forward with the "Share the Road" motor vehicle plate, in order to obtain funding for "Share the Road" awareness programs. For the personal safety of everyone who rides a bicycle, it is important to lobby our State and Municipal leaders to erect prominent signage on the pavement and along the roadside reminding everyone to "Share the Road."
It is important to note that cyclists share some responsibility for safety on the road, as Connecticut General Statutes §14-286a states that cyclists are "subject to all of the duties applicable to the driver of any vehicle." With some exceptions, if a cyclist is on a sidewalk or in a roadway crosswalk he/she shall be treated as a pedestrian. All cyclists on a roadway must use hand signals to indicate turns and stops. (In the case of a left turn, the cyclists may hug the right hand curb and proceed across the intersection.)
Wearing a bicycle helmet is a must. Helmets save lives! Connecticut General Statutes requires any child 15 years and under to wear a helmet approved by the American National Standards Institute. (Please see http://www.ansi.org/news_publications/media_tips/cycling or the information available from the Snell foundation: http://www.smf.org/standards/b/690astd.)
When visibility is limited, cyclists must have a forward white light, which is visible beyond 500 feet, and a rear reflector, which is visible at 600 feet, as well as reflective material reflective from both sides to 600 feet. (Please see Connecticut General Statutes §14-288). In addition, a bicyclist's brakes must be capable of stopping within 25 feet when the cyclist is moving at a speed of 10 mph.
Additional operating obligations are placed on cyclists by Connecticut General Statute §14-286b. This statute requires that cyclists 1) ride as near to the right side of the highway as possible, 2) never ride more than two abreast and on a laned roadway ride in single file, 3) not carry a passenger (excepting certain devices designed for same), and 4) not carry a package unless both hands remain on the handle bars.
In addition, cyclists must yield the right of way to pedestrians and must give an audible signal within a reasonable distance before passing the pedestrian or other cyclist. Cyclists are generally not permitted on posted bridges and limited access highways.
Interestingly, each municipality may designate its own bike laws, such as whether or not cyclists are allowed on sidewalks. Municipalities are permitted to require the registration of bikes; municipalities may even tax bicycle owners.
Some communities that have more bike awareness programs and lower bike fatalities have passed laws allowing cyclists to pass through intersections during a red light if the light fails to turn green (as the cyclist may not trigger the traffic control sensor). Nevada is a state that has instituted this law and has done so in conjunction with a larger safety and awareness campaign called "Safe on Red." (For more information, please see www.SafeonRed.com.) This new law in Nevada is intended to save the estimated 400 lives that were lost in Nevada due to intersection crashes.
Connecticut personal injury lawyer and Connecticut workers' compensation lawyer Paul James Garlasco would like all drivers of motor vehicles to be aware that if they fail to grant the right of way to a cyclist, they may be fined an additional 100% of any fine assessed. The high fine is designed to make drivers of motor vehicles aware that they must share the road with the ever-increasing number of cyclists on our state and local roadways.
---
Back to News